Andrew and I are so thrilled with the developments at
2100 Sugarhouse
. They are close to our home and are offering a lot of character and fun little shops. We stopped into
Flatbread Neapolitan Pizzaria
and it did not disappoint! Our service was incredible, the atmosphere is great and the food was delicious. All pizzas are made fresh and baked in a wood fired oven according to Associazione Verace Pizza Napoletana of Naples, Italy. Our waitress informed us that most of the ingredients are imported from Italy and if not, they try to take the opportunity to use local ingredients, which I personally love.
For an appetizer we tried the sea salt and parmesan flat bread. The bread came with 3 dipping sauces, a tomato sauce, chili sauce and olive & balsamic oil mixture. I could seriously eat the flat bread every day, I loved it (and I'm sad I didn't take a picture).
We took advantage of the lunch special, pizza and a side. Andrew ordered the capicola, italian sausage and salami pizza with mac & cheese. I ordered a traditional margherita pizza with a chicken apple walnut salad. The entire meal made a second trip in the near future absolutely necessary, I have nothing to complain about!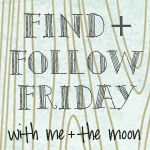 xoxo